Everything you wanted to know about becoming an architect in the US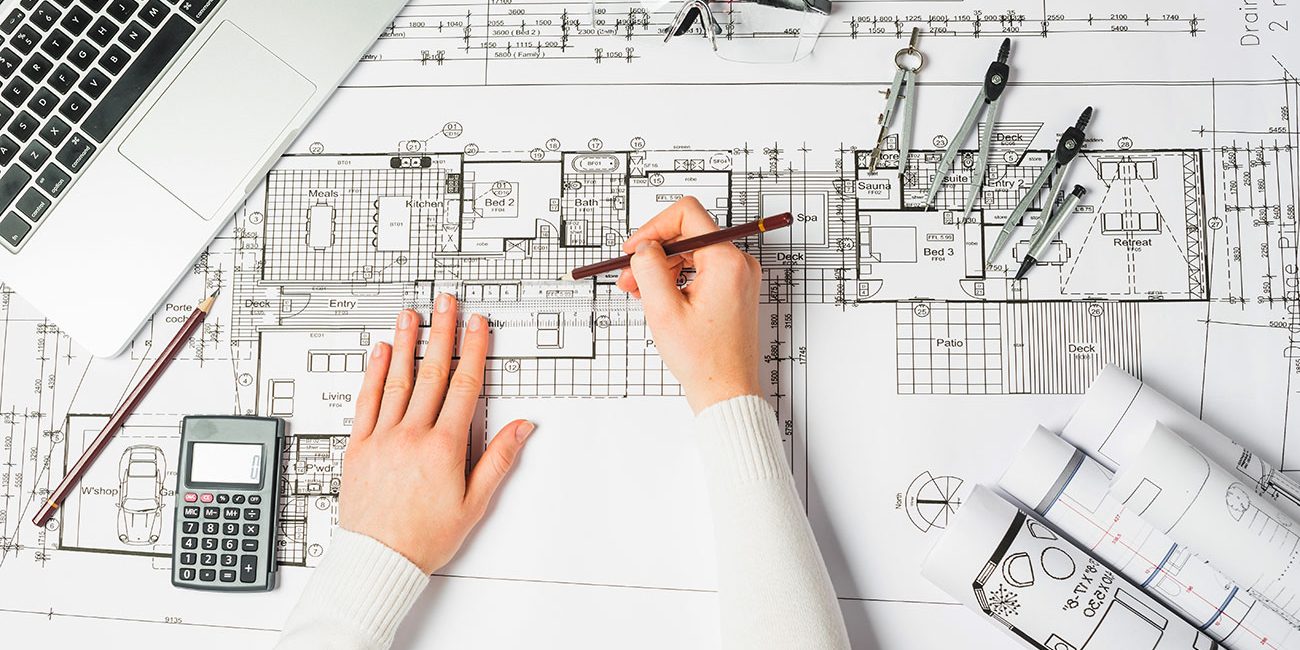 So, you want to know how to become an architect in the United States of America? Architecture is an excellent job in the US, with architects earning on average $100,065 each year. Depending on your specialization, experience and clientele, you could make in the millions too. It is easily one of the most respected and highest paying jobs in the country.
In this comprehensive guide to business architecture, we will explore how you can become an architect in the US. Let's get started:
How to become an architect in 8 key steps
Becoming an architect isn't necessarily a challenging task if you know what is expected of you in this career. Here are a few key steps that you'll need to complete to become a licensed architect in the United States:
· Acquire a Bachelor's degree in Architecture
A Bachelor's degree in Architecture is a must for any career in architecture. The good news is that most colleges in the US offer Architecture degrees as part of their curriculum. However, we recommend choosing a course from any of the 123 schools accredited by the National Architectural Accrediting Board (NAAB). The studies by these colleges meet the licensing requirements of practising architects, and you'll have access to the latest architecture knowledge.
You have two options with you when it comes to foundational education in architecture. You can either take up the 5-years undergraduate degree and then directly move onto the internship. Or, you can finish your Bachelor's degree in Architecture. Then pursue the 3-years graduate degree (i.e., Master's degree) and then apply for the internship.
· Complete your internship with a licensed architect
Once you complete your education, you should complete the Architectural Experience Program® (AXP®). The AXP used to be called the Intern Development Program (IDP) before. These are mandatory work experience hours that you need to gain by working with a licensed architect or architecture firm.
The NCARB administers the AXP, and interns are expected to get 3740 hours' worth of internship. This time must be divided between 96 areas/niches of architecture so interns get a holistic understanding of what the job entails.
While most states require you to intern with an architect, a handful allow interns to work under engineers and contractors. Half of the AXP time (1860 hours) must be recorded and confirmed by a licensed architecture firm. The other half must be performed outside an architecture firm. This includes completing certifications, working with a freelance architect, going on-site visits and doing research etc.
· Take up the Architect Registration Examination in your chosen State
After successfully completing the IDP, aspiring architects need to sit for and pass the Architect Registration Examination (ARE). In this guide to business architecture, we'll explore what the ARE entails.
The ARE is a multi-division exam formulated to test your knowledge and experience in different areas of architecture. A few years ago, the NCARB developed the latest version of the ARE, called the ARE 5.0, which tests aspirants on the following disciplines:
o Planning & Practice
o Structural Systems
o Construction Documents & Services
o Schematic Design
o Site Planning & Design
o Building Systems
o Building Design & Construction Systems
o Programming
Before sitting for the ARE, aspirants must first check if they've met their respective State's eligibility requirements. To learn about your State's architectural licensing requirement, you can check the National Council of Architectural Registration Boards (NCARB).
Next, you will need to establish an NCARB Record. You can do this by visiting the NCARB homepage, selecting the "Login to My NCARB" option and filling in all the required details. This usually refers to your academic and internship information.
The ARE consists of multiple-choice questions. The NCARB website has a 75-questions demonstration exam, which you can take up to practice for the actual ARE. The exam can cost up to $2000 to register for, and every subsequent attempt (in case of a fail result) will also be charged.
Please note that candidates who have failed the ARE will not be allowed to re-exam for six months after sitting for the ARE. Once the six months elapse, you can sit for the exam again.
· Register for your architecture license
After passing the ARE, you are allowed to apply for registering your architecture license. To write for your permission, you must first decide which jurisdiction you want to work in. Then, you must check that jurisdiction's requirements for architects and meet all specifications. Finally, once you're set, you can ask the NCARB to transfer your NCARB Record over to the jurisdiction of your choice for further assessment.
If everything is in order, your jurisdiction will grant you the license you've worked so hard for, making you an officially and fully licensed architect in the US. If you want to work in multiple states, you can apply for a Reciprocal (out-of-state) architecture license on the NCARB website by submitting a new registration.
While on this topic of licensing, you may be wondering how to become an architect if you are from abroad. It's important to know that architects who've received their license in a foreign nation can also practice in the US. You will need to complete a set of requirements before you do so. Here is a short guide to business architecture if you are from overseas:
Licensed applicants from New Zealand, Australia, Mexico and Canada can go through the mutual recognition arrangement that the US has with these countries. Only certain jurisdictions accept this arrangement, and you will need to check before applying for a license here.
If you aren't eligible for the mutual recognition arrangement path or are a foreign-educated and non-licensed aspirant, you will have to create an NCARB record. Next, transfer your transcripts to the US and complete the experience requirements mandated by your jurisdiction. Then you can sit for the ARE and apply for your USA architecture license.
· Apply for a job or start your practice
After getting your license, you can apply for a job at any architecture company registered in your jurisdiction. If you have a reciprocal right, you can even work in the other State you are licensed in. Or, if you don't want to work for someone, you can start your architecture practice.
· Purchase Architect Liability Insurance
Before you begin offering your services to clients, it's essential to consider these architect insurance tips and purchase Architect Liability Insurance.
Architecture is a field that does come with professional risks. First, your on-site staff are exposed to safety threats, even if you take precautions. A single moment of distraction could lead to trouble. If something happens to them on-site, they may sue you for negligence.
Second, your construction materials – while of premium quality – may not be able to withstand any natural disaster and may cause damage to the building. If the client notices this damage, they may not stop to consider the impact of the disaster and may mistakenly believe that you provided poor-quality work.
Third, you're the image clients may have about their building may be something entirely different from what is on the plans. Seeing the final structure may not please them too much. So, they may claim non-adherence to the contract and try to take you to court.
The time and money it takes to handle legal cases can be excessive. You may end up losing your corporate finances and even tap into your finances to meet legal bills. This is where Architect Liability Insurance can be beneficial. This insurance is designed to provide you with financial coverage when you may experience legal problems with clients, third parties and employees. Through the insurance, you will cover some of the legal costs and reduce your financial loss.
When choosing your liability insurance, be sure to follow these architect insurance tips:
Shop around and find a handful of companies to consult.
Make some financial changes to improve your credit rating – this always gets you better terms.
Check if the provider has experience working with companies like yours or not.
Ask about the types of insurance policies they offer. (Some companies offer General liability insurance in addition to Architect Liability Insurance. The former provides indemnity for any claims that may occur due to accidents/issues on your property and off-site.)
Negotiate mutually acceptable terms.
Check if the provider is willing to offer some discounts or offers.
Purchase your Architect Liability Insurance.
We hope you find these architect insurance tips helpful. To learn more about Architect Liability Insurance, visit this website.
· Keep updating your certifications
Be sure to update your knowledge and skills through regular certifications. The NCARB has multiple certifications and specializations that you can take up. They also keep updating the list of certificates each year by releasing new ones.
By keeping yourself updated and certified, you can ensure you always have clients calling on you for business.
· Renew your license every two years
Whether you're a licensed architect who is a US citizen or an immigrant, all architecture licenses – once given – must be renewed every two years. You will have to complete 24 hours of continuing education at this time and pay the required fees to renew your license.